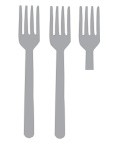 GMU Chew Review: 2.67 out of 5 forks
Hours of operation
11 a.m. to 11 p.m. Monday through Thursday.
11 a.m. to 8 p.m. Friday.
Taco Bell Express is located on the main level of the Johnson Center. It serves Mexican favorites from Quesadillas to Tacos to Burritos.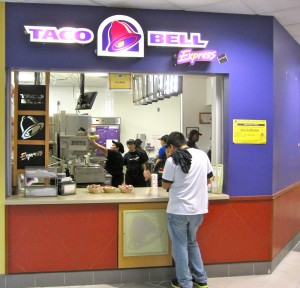 Menu Items
Quesadillas
Burritos
Tacos
Nachos
Gorditas
Check out the full Taco Bell Menu here.