GMU Chew Review: 3.5 out of 5 forks
Hours of operation
8 a.m. to 10 p.m. Monday through Friday.
Jazzman's is a coffee shop located in the ground floor of the Johnson Center. Jazzman's offers coffee, tea, bottled drinks, and small snacks.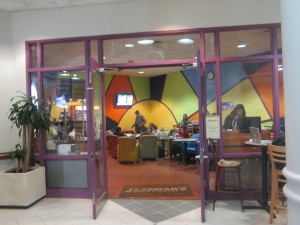 Menu items
Hot tea
Latte or Cappuccino
Regular or decaf Coffee
Muffins
Turnovers
Scones
Check out the full Jazzman's menu here.