GMU Chew Review: 3.54 out of 5 forks
Hour of Operation:
Monday – Friday: 7am – 9pm
Saturday and Sunday: 10:30am – 9pm
What is Southside?
Southside is a buffet style dining location located across from Skyline gym. The location contains six individual restaurant options under one roof to serve a variety of dining needs.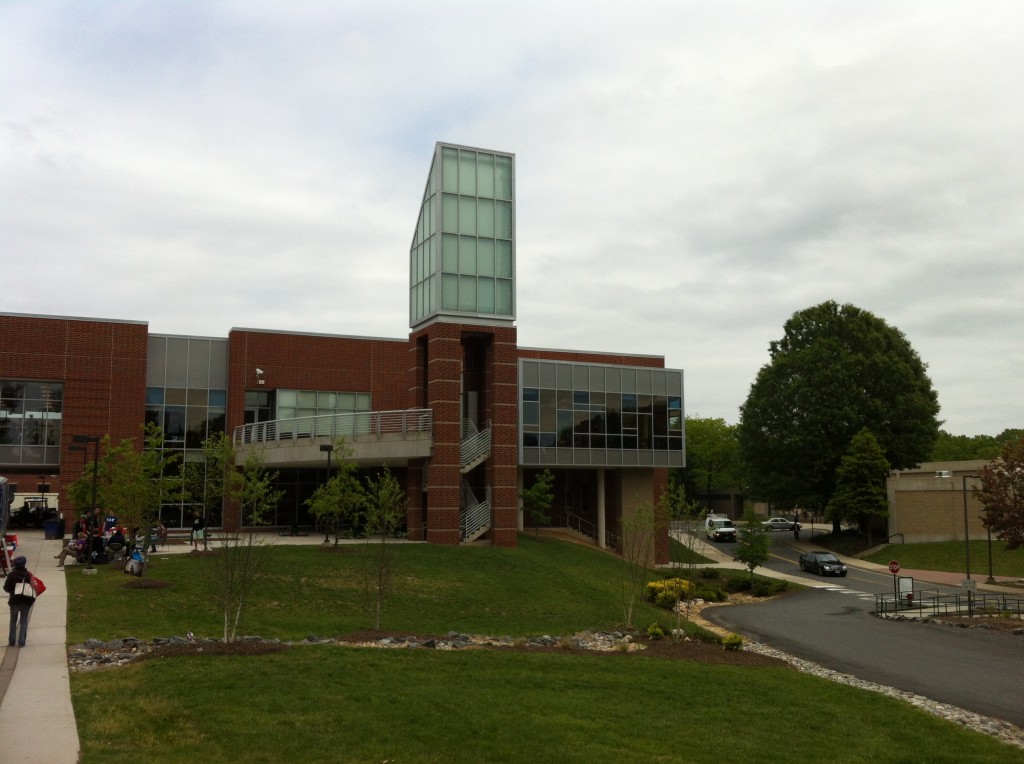 Without Boundaries: Located just as  you walk in Southside, Without Boundaries features a custom omelet bar and serves breakfast foods on the weekdays and brunch on the weekends. International cuisine is featured during the lunch and dinner hours.
Changing Colors: The salad bar is stocked with fresh produce and is complemented by a fruit bar, complete with yogurt and granola.
PastAmore: The pasta bar features a range of choices for diners to create their own pasta bowl from a choice of varied noodles, meat toppings, vegetables and sauces. Thin crust pizza is baked fresh in a wood stove and served with a variety of toppings. Breadsticks, strombolis and calzones are sometimes available.
4400 Grill: Grilled chicken, burgers, hotdogs and veggie burgers are cooked over a hot flame at the grill. Onion rings, french fries and burger toppings are available to complement the main dishes.
After All: To top off an all you can eat meal, this location provides sweets in every shape and size. Ice cream is available as soft serve or scooped and the staff bakes fresh cookies, cakes and other baked goods each day.
Wrapped Up: The final stop at Southside is a deli bar. Wraps and sandwiches are made to order with a variety of bread, meat, cheese and topping choices. Wrapped Up also features a selection of vegan meat substitutes.